AN EXCELLENT BUSINESS WITH A STRONG HISTORY AND MASSIVE GROWTH IN SALES AND PROFITS EACH AND EVERY YEAR. NET PROFIT LAST YEAR WAS Circa $140,000
| | |
| --- | --- |
| Business Price | $650,000.00 |
Business Description
COMMERCIAL FURNITURE MANUFACTURE AND IMPORT AND SUPPLY PLUS MOBILITY CHAIRS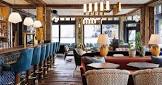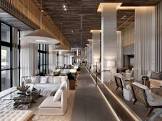 SUPPLYING AN RENOVATING MAJOR HOTELS AND HOSPITALITY INDUSTRY AND MOBILITY AGED CARE INSTITUTIONS NDIS FOR OVER 20 YEARS
This excellent business has been established for many years and has provided the owner with a comfortable and interesting lifestyle. It is recognized as one of the top businesses of its type in Perth. It has provided the Owner with a unique working environment that has been fulfilling and exciting and in which there is always something "new" to engage and excite.
Western Australian based, it is a leading manufacturer and importer in the industry of domestic and commercial furniture and mobility products.  Located in one of the fast growing commercial precincts in Western Australia. The commercial area predominates and demand is increasing year after year.
The business is offered for sale at the asking price of $650,000 all up including stock of $150,000.
Goodwill is $300,000 and Plant is at fair market value of $200,000. 
The plant and equipment is in excellent condition, (much of it near new) and replacement cost and set up of the plant alone would be well over $400,000 according to the Owners. The sale will include all stock, plant & equipment, computer systems, adjusted for WIP, Orders in the system,  goodwill, business name, website and other intellectual assets including customer data and records, product designs and styles as a going concern.
The business is  long established and is well known and respected in the industry throughout Western Australia. The business has a reputation of being a quality furniture manufacturer.  Easily managed with excellent staff and operating from quality factory premises. This business operates without any sales force and only with word of mouth and past repeat customers. An excellent successful history of satisfied customers, particularly in commercial and hospitality ensures much repeat and new business. The business also is moving into the mobility products furniture area with growing demand. The market for all its products is huge throughout Australia and there is potential for a dynamic sales driven new owner to grow this business many fold. The business has excellent products and will of course benefit further and indeed enormously from a bit of marketing. Yet regardless, It is a very profitable business that has maintained its position even when the economy has expanded or tightened over the years.
Net Profit this past year to the owner were circa $140,000 after all expenses. 
Proof in its resilience throughout Covid and unaffected by the state of the economy, this business success is driven only by the owner's desire to take on more work as there is far more business than he currently wishes to take on nowadays as he contemplates retirement. A simple business providing in demand and desirable simple products and services to a very wide and diverse market. The industry it operates in is very consistent with the demand and necessity guaranteeing new and consistent repeat ongoing orders.  Sales continue to grow consistently each year and last year's turnover was almost $1 million.
The Current Owner (and Founder) after a long and successful career in the business is now retiring and is offering the business for sale. He will of course, stay after settlement if required and assist for a reasonable period to ensure a smooth transition and seamless handover of this very successful business to the New Owner. 
For further information please telephone John on 0418 514 577 or complete and submit the enquiry form.
For any enquiries about this business, please complete the form below.